We are entrepreneurs and small business owners. Over the years we have owned several businesses that sold a creative service and or product. There's a certain amount of ingenuity and innovation that go into running a business that has a creative edge. We know how hard it is; and because we've been there, we have a lot of plans, actions, and ideas that we would like to share with you to help you grow your business.


Studio Consulting Group, Inc has been in business for over 11 years. We are based in Savannah, GA. We began by helping audio post-production facilities achieve their goals and objectives in growing their business.


Our owner and lead consultant Brad Jones has been an entrepreneur and business owner for over 35-years. In 1982, after working up to a senior recording engineer position at Doppler Studios, Brad decided to venture out on his own and start his first business by opening JBS Recording Studios in Atlanta, GA.


JBS, Studios was the first 32-track music studio in the metro Atlanta area. In addition to having 2 control rooms and the ability to work to picture, the atmosphere inside an old 1930s movie theater offered a high degree of creativity. A large client base, including bands, musicians, ad agencies, songwriters, politicians, production companies and record labels recorded their projects in the state-of-the-art facility.


In 1988 Brad was asked to join forces as a Partner and Studio Manager with an up and coming Atlanta based broadcast promotions company called Catspaw Productions . Brad was instrumental in taking Catspaw from a small one-room voice-over booth, to a 5 control rooms, multi-track digital audio post-production facility with over 25-employees in less than 2-years.

In 1993 Brad was selling Studer Dyaxis digital audio workstations, and it was during this time that he meet John Brooks, owner of ProComm Studio Services. John asked Brad to come on board as a partner and co-owner to help grow the business and take it to the next level. Brad put plans and procedures in place that helped ProComm grow from 5 to 17 employees and more than triple its gross annual income.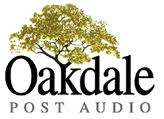 It was while Brad was at ProComm that he met Bill Ebmeyer, owner of Oakdale Post Audio. Bill asked Brad to help him grow and strengthen his business, and because of that request, Brad decided to incorporate as a business consultant, and that's how Studio Consulting Group was formed.

We are available for a single one-problem project, or for a complete review and revitalization of your business. No job is too small, and every type of business is important to us. We love to solve problems! We love challenges! We love to contribute to success! We would love to have you as a client! Please let us know how we may help. Please call or email, so we can begin working with you today!